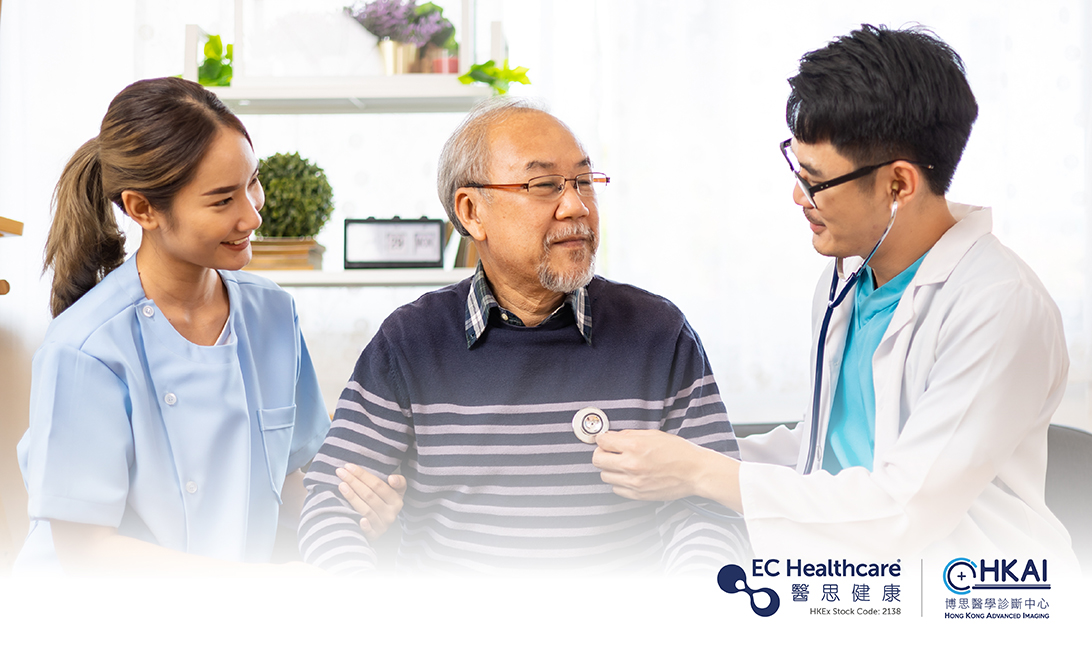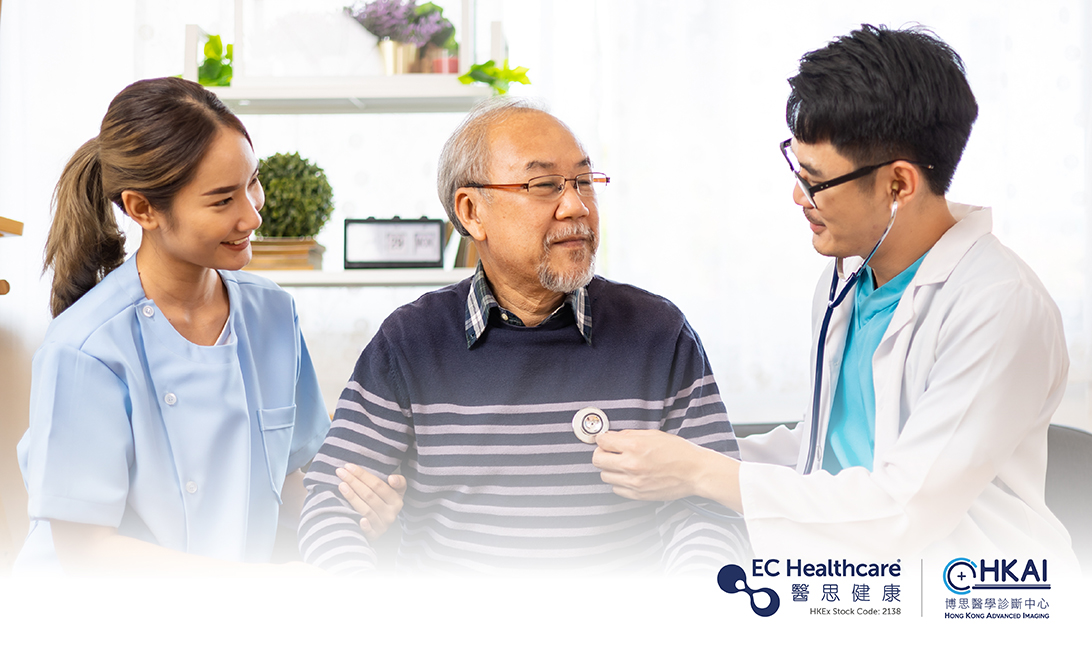 Heart disease is one of the deadliest diseases in Hong Kong, and it is becoming increasingly prevalent at younger ages. Coronary heart disease, which constitutes a major portion of the mortality, is caused by the deposit of cholesterol layers on the inner wall of coronary arteries which narrows the lumens of the arteries. The process reduces blood supply to cardiac muscle and may cause exertional chest pain known as angina during exercise. People may experience other symptoms such as breathlessness, dizziness and palpitation. As the symptoms are not obvious, some patients underestimate the severity of the symptoms and consider them as general discomfort, hence the term "invisible killer". Severe heart disease may lead to heart and lung failure. A person may die on the first heart attack from arrhythmia due to ischaemic myocardial necrosis. Therefore, maintaining a healthy diet, having good lifestyle habits, and conducting regular medical check-ups are essential.
The major cause of coronary heart disease is the deposit of cholesterol layers on the inner wall of coronary arteries which narrows the lumens of the arteries, resulting in heart failure and affecting other body organs. Cholesterol is a type of lipid that is mostly consumed in the diet. Therefore, it is important to have a balanced and healthy diet, and avoid high-fat and high-cholesterol foods. Exercise moderately helps as well. Coronary heart disease cannot be cured but can be managed with diet control, medication, and surgery. It is therefore necessary to raise awareness of the disease and improve lifestyle habits, such as quitting smoking, eating as plain as possible and having moderate exercise. Regular physical check-ups, blood tests and cardiovascular examinations should also be carried out. The blood cholesterol levels should be monitored and kept at an ideal level of less than 5.2 mmol/L for total cholesterol, less than 3.4 mmol/L for LDL-C, and more than 1.0 mmol/L for HDL-C. Many medical centres offer detailed screening programmes that include cholesterol tests and other health assessments.
In general, men should conduct regular computerized tomography (CT) coronary angiograms after the age of 40, and women after the age of 50. It can be done on an interval of every 4 to 5 years if the test result is normal. However, you should be screened earlier and more frequently if you have other risk factors such as the three highs, diabetes, hereditary disease history, smoking and obesity. Chief Executive John Lee, in his Policy Address, announced that the government will revamp the Elderly Health Care Voucher Scheme. The annual voucher will be increased from the existing $2,000 to $2,500, and allow the shared use of vouchers between spouses.
In order to encourage the elderly to use primary healthcare services more effectively, the extra $500 will be allotted automatically to the seniors' accounts after they claim at least $1,00 from the voucher from designated primary healthcare services such as disease prevention and health management. Seniors can arrange for a heart screening to understand their heart health and grasp the golden period of treatment.