EC Healthcare 535 Medical Centre located in Causeway Bay Celebrate its Grand Opening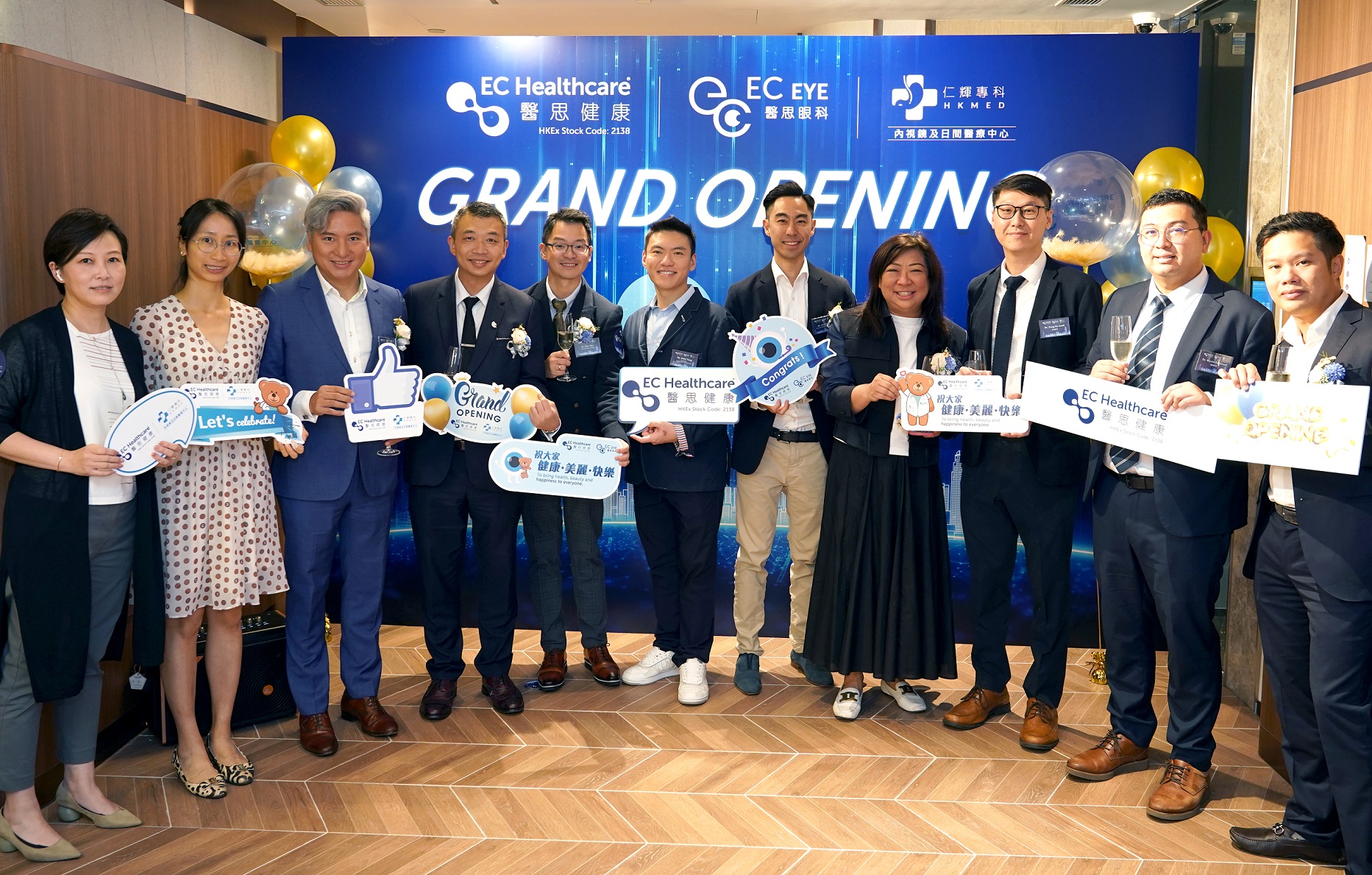 EC Healthcare's EC Eye Centre and HKMED celebrated the grand opening of the new centre in Causeway Bay by April 29, with a host of friends and partners from the medical community in attendance to offer their support. The event featured several distinguished guest speakers, including Mr. Lu Lyn Wade Leslie, Executive Director and Co-Chief Executive Officer of EC Healthcare, and Dr. David Ip Shing Fai, a seasoned surgeon. After the speeches, the two guest speakers and other doctor partners on stage participated in a ribbon-cutting ceremony to mark a significant milestone in the Group's expansion in the private healthcare sector in Hong Kong.
Nestled on the 7th floor of TOWER 535 in the bustling heart of Causeway Bay, the new medical centre spans approximately 11,700 square feet. Conveniently located just 50 meters from Causeway Bay MTR station, the centre is easily accessible to the public. With access to a high-standard sterile operating room and state-of-the-art medical equipment as well as the support of on-site expert surgeons, ophthalmologists, and specialists in Gastroenterology and Hepatology, the centre is poised to deliver reliable and secure medical care to every patient.
EC Healthcare has been developing preventive and precision medicine as its core business. To fulfill the strong demand for medical services, the Group has established the related service centres through organic growth to effectively expand its healthcare and medical market share. The Group will remain committed to building up an enclosed healthcare ecosystem focused on satisfaction of customers in order to provide quality one-stop services to the customers and consolidate the Group's industry leadership as a one-stop comprehensive healthcare and medical service provider.