EC Healthcare Announced Strategic Alliance with Prudential Further Enhance the Group's Strategic Partnership with Insurance Sector and Enrich the Group's Enclosed Healthcare Ecosystem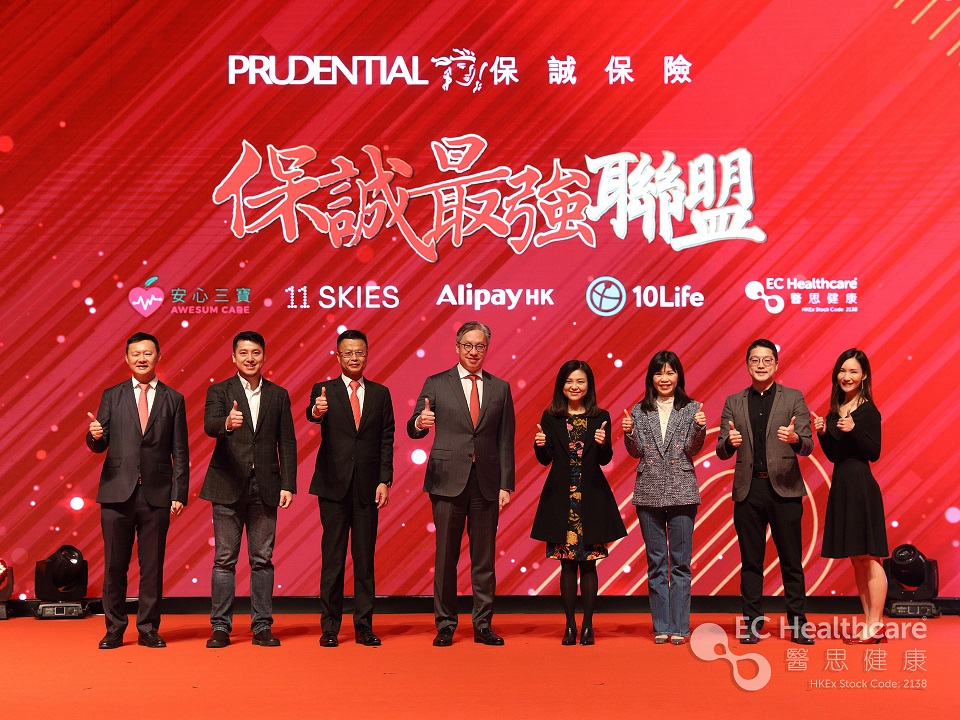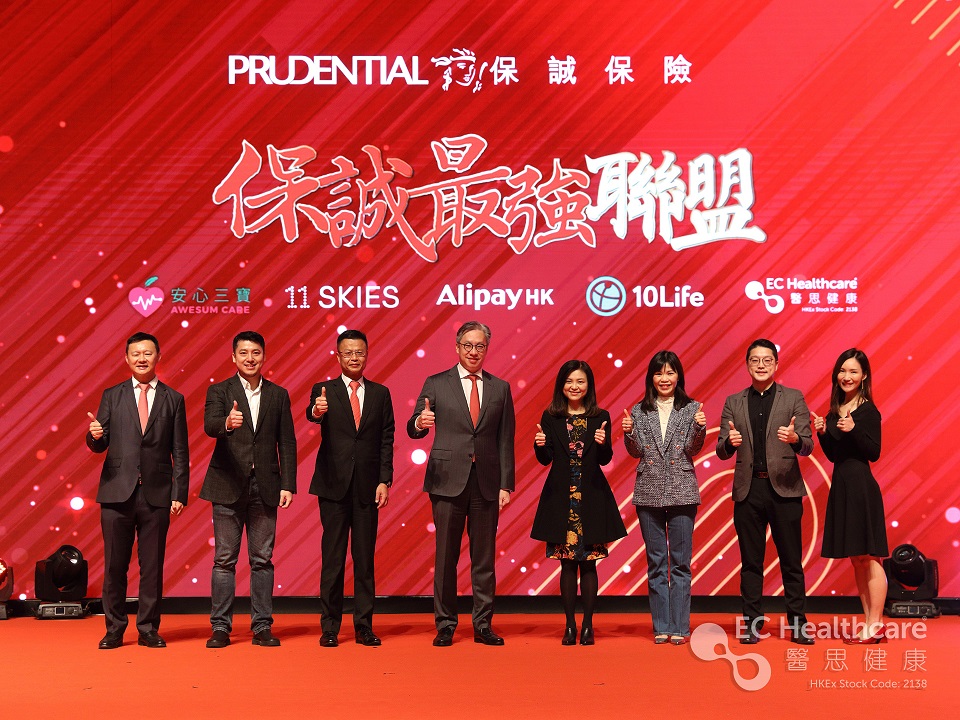 EC Healthcare (the "Company", which together with its subsidiaries is referred to as the "Group", SEHK stock code: 2138), the largest non-hospital medical group in Hong Kong*, is pleased to announce that the Group formed partnership with Prudential Hong Kong Limited ("Prudential") to jointly offer tailored and value-added healthcare services, enabling customers to achieve their health and wealth ambition. Through this partnership, customers of Prudential can enjoy exclusive offer on bivalent vaccination service provided by EC Healthcare via online reservation platform, amongst many other healthcare services.
EC Healthcare has been developing a one-stop, multi-disciplinary, enclosed healthcare service platform and positioning strategic collaboration with insurance giants as a crucial part of the Group's core strategy. Benefiting from the long-stand leading brand and the comprehensive healthcare services provided under the unique one-stop healthcare ecosystem, the Group formed a strategic partnership with Prudential based on mutual trust, further enriching the Group's vertically integrated healthcare ecosystem. With the shared "Client-centric" belief, the Group will partner with Prudential to make premium preventive and precision medicine affordable, attainable, and sustainable to customers.
Mr. Leslie Lu, Executive Director and Co-CEO of EC Healthcare said, "We are glad to partner with Prudential, the Hong Kong leading insurance product provider, to provide premium and diversified healthcare services. Hong Kong's private healthcare market has huge potential. We believe that the strategic partnership will boost higher customer public traffic with strong synergy in the healthcare sector, enhance the organic growth of the Group's medical and healthcare business. In the future, we will forge ahead with our deep strategic cooperation with the key players in the technology, telecommunications, insurance, property and pharmaceutical industries to enrich EC Healthcare's enclosed healthcare ecosystem."
Mr. Lawrence Lam, Chief Executive Officer of Prudential Hong Kong Limited, said, "As Prudential, we understand every customer is unique with diverse needs to realize their life goals and dreams. By joining hands with industry leaders such as EC Healthcare and by making health and financial security available at moments that matter most to our customers, we empower customers to succeed in their wellbeing and protection journey and to get the most out of life."