EC Healthcare Launches Tele-Medicine and Drug Delivery Service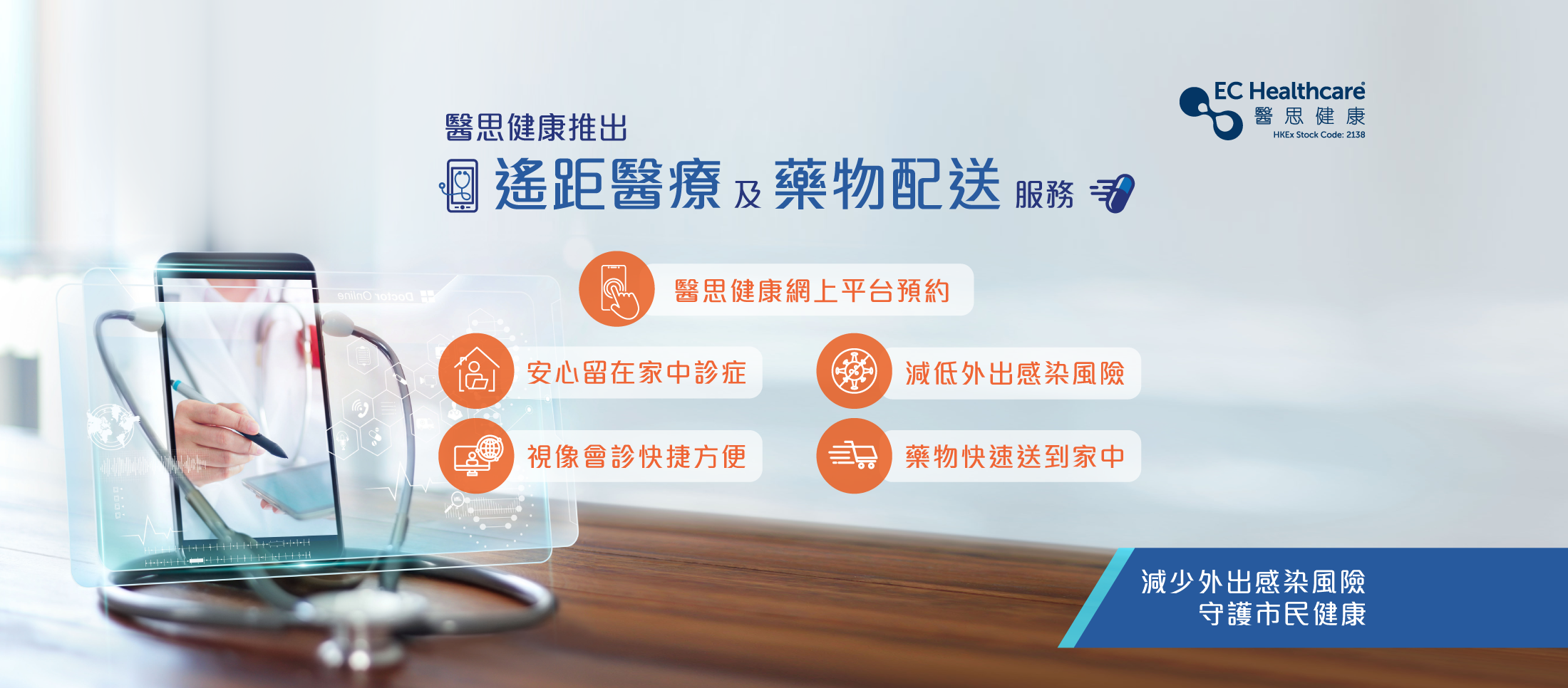 To reduce the infection risk from going out for medical consultation, the Group launch Tele-Medicine service under EC Healthcare Medical Centre, AI Medical, Primecare, chiropractor and traditional medicine services under NYMG.
The Tele-Medicine mainly provides common diseases consultation and chronic disease follow-up consultation. The teleconsultation can cover flu, diarrhea, rash, sinusitis, red eye, indigestion, diabetes, hypertension and hyperlipidemia. After the teleconsultation, the Group will also arrange a drug delivery service within four hours*. This service helps citizens to manage health conditions at home.
Apart from teleconsultation, the Group's service centers located in each district include general outpatient clinics, specialist clinics, health check centers, vaccine centers and laboratory centers still commence usual operation and provide vaccine, pre-vaccine body check, PCR test and antibody test. The Group is devoted to being the public's health guardian, serving the community, and contributing to the anti-epidemic work.
Please book via EC Healthcare online platform: https://bit.ly/3hyl6Ui
If you have any enquiry, please contact Customer Service Hotline: 2152 8503
*Drug delivery service arrive time is subject to prevailing conditions