EC Healthcare Opened the First Organic Flagship Veterinary Hospital in Hong Kong Enhancing Brand Awareness and Leading Industry Changes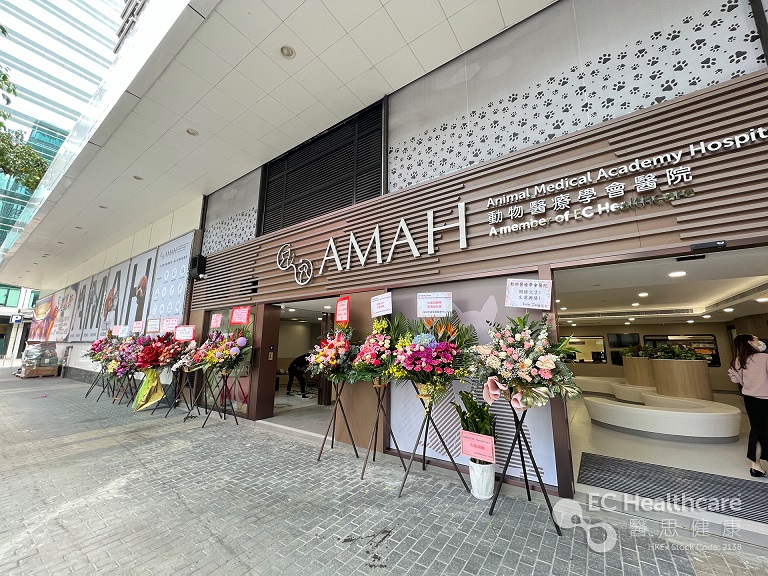 EC Healthcare is pleased to announce that the Group opened its first organic flagship veterinary hospital, Animal Medical Academy Hospital (AMAH).
Animal Medical Academy Hospital (AMAH) is located in Harbour Crystal Center in Tsim Sha Tsui East, with two floors and a total gross floor area of more than 26,000 sq ft. The hospital is equipped with an internal elevator to connect the ground floor and basement, with separate waiting areas for dogs and cats. The hospital provides veterinary general practitioner services and precious specialty services covering anesthesia & analgesia, neurology and cardiology services. The hospital also provides advanced imaging services equipped with MRI, CT and Cardiac Ultrasound, bundling with an oxygen generating system. The hospital has consultation rooms, pre-surgical induction & recovery monitoring rooms, chemotherapy wards, Intensive Care Units (ICU), and wards. The service scope and professional standard all achieved industry-leading level.
Mr. Levin Lee, Executive Director and CFO of EC Healthcare said, "Since entering the veterinary business in 2021, EC Healthcare has been actively consolidating the market, and establish a leading brand. Through corporatization, the Group was able to empower the traditional veterinary business, improving its operational efficiency and boosting its growth. The Group is very honored to partner with Dr. Phillip Mak, a leading expert in the veterinary industry, to jointly establish this hospital. Looking ahead, we look forward to collaborating with more veterinary talents to continuously expand the service scope, paving way for AMAH to become the leading flagship veterinary hospital in Hong Kong. The Group will continue to invest in expanding its veterinary business in Hong Kong, building a renowned brand, and shaping the veterinary business to become a new growth engine for the Group."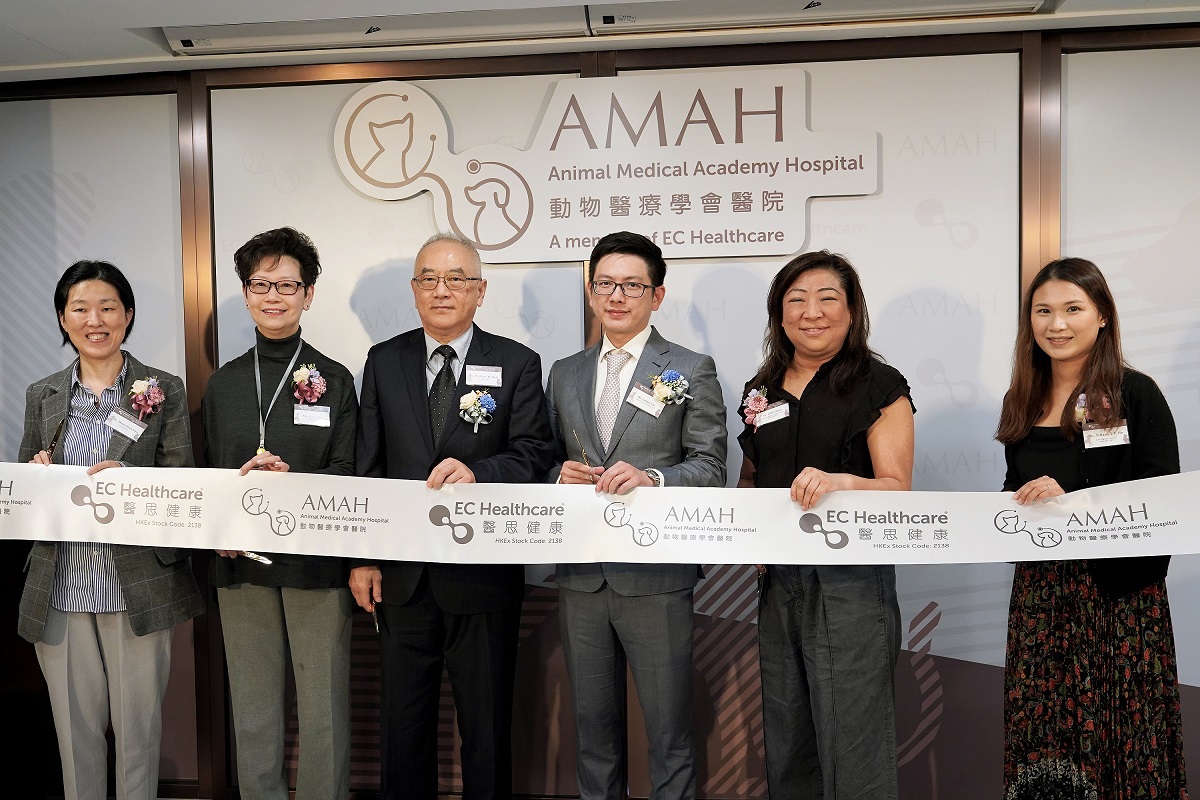 From left to right: Dr. Guo Shanshan, Co-Principal of AMAH, Ms Sisy Lao, Director of AMAH, Dr. Phillip Mak, Co-Principal of AMAH, Mr. Levin Lee, Executive Director and Chief Financial Officer of EC Healthcare, Dr. Julie Chow, Chief Proposition Officer (Healthcare) of EC Healthcare, Dr. Tiffany Ho, Department Head of Primary Care of AMAH