EC Healthcare Opens New Multi-Service Flagship Medical Centre at Central and Advanced Imaging Centre at Taikoo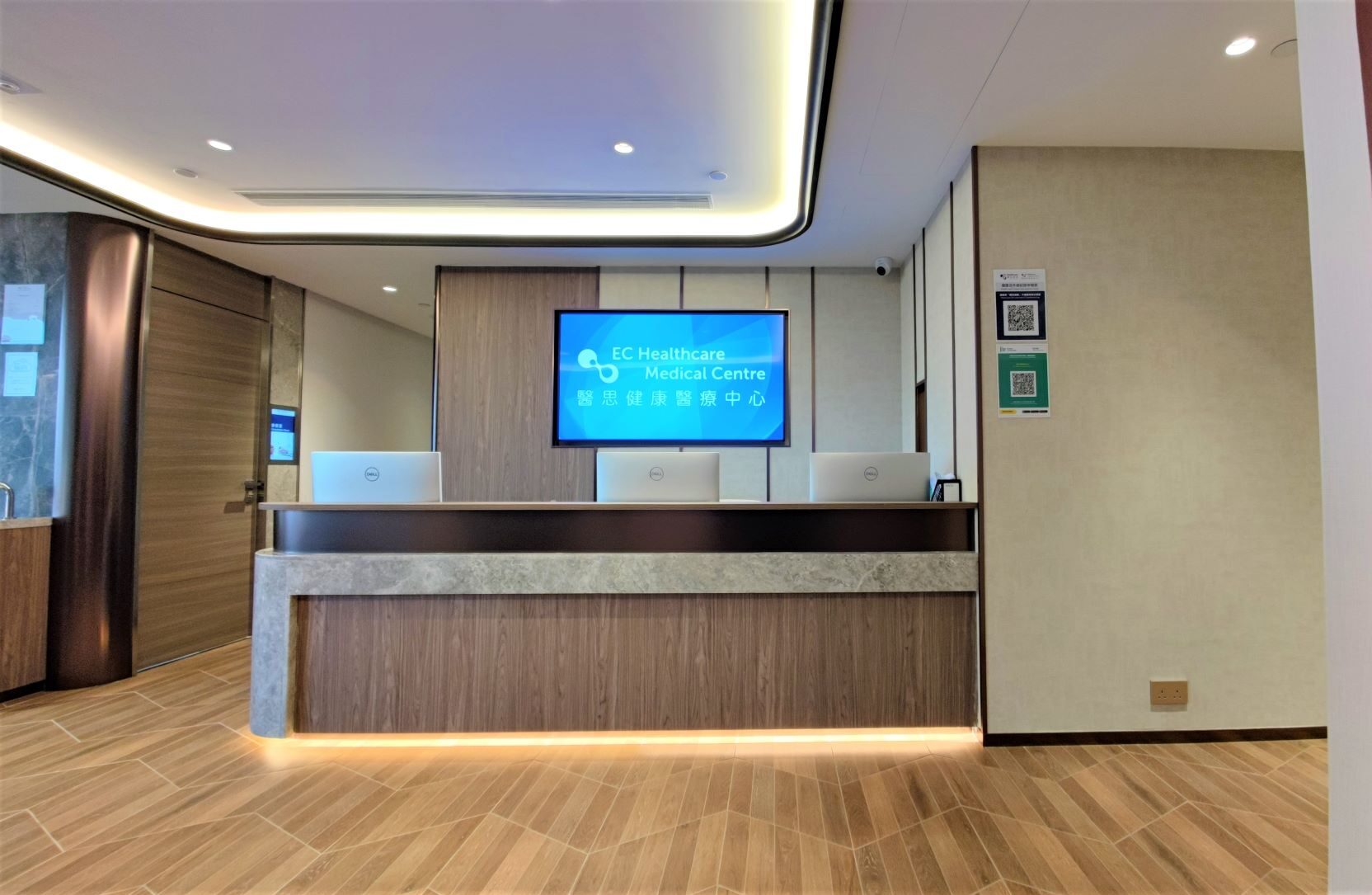 The Group's new multi-service flagship medical centre located in Central and its new advanced imaging centre located in Tai Koo have commenced operations on 31 March 2022 and 1 April 2022 respectively, thus further expanding the Group's market share in the medical market.
The New Flagship Centre is located at Fung House in Central, Hong Kong Island, with seven new floors with an aggregate gross floor area of approximately 22,000 square feet. The upper five floors of the New Flagship Centre offer services including but not limited to general medical, orthopedics, ophthalmology, chiropractic, physiotherapy and pain management and service centres have commenced operations. The other two floors will be an advanced imaging centre serving as a one-stop medical imaging service hub, which is expected to commence operation in the fourth quarter of 2022.
In addition, the gross floor area of another new advanced imaging centre is located on 6/F of Cityplaza in Tai Koo, Hong Kong Island is approximately 3,400 square feet. After this expansion, the Group operates six advanced imaging centres across the New Territories, Kowloon and Hong Kong Island, thereby further improving its service network.

Mr. Eddy Tang, Chairman, Executive Director and Chief Executive Officer of EC Healthcare said, "EC Healthcare has been developing preventive and precision medicine as its core businesses. To fulfill the strong demand for medical services, the Group has established the related service centres through organic growth in an effort to further exploit business synergy among its diversified medical and healthcare businesses. The Group will remain committed to building up an enclosed healthcare ecosystem focused on satisfaction of customers in order to provide quality one-stop services to the customers and consolidate the Group's industry leadership as a one-stop comprehensive healthcare and medical service provider."